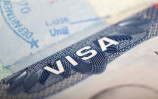 Uzbekistan to introduce visa-free travel for tourists of 20 more countries
Starting from Jan. 1, 2020, Uzbekistan will introduce 30-day visa-free travel for tourists of another 20 countries, mostly Central American ones, in a bid to boost tourism, according to a presidential decree issued on Tuesday.
14.08.2019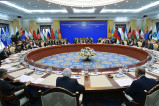 Uzbekistan join ranks with India to make SCO economically vibrant
zbekistan joined ranks with India at SCO and suggested economic vibrancy for the grouping, effective connectivity corridors and roadmap for Afghan peace.
17.06.2019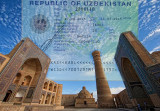 Uzbekistan simplifies tourist visa regime, expands electronic visa validity
Uzbekistan has increased the number of countries whose citizens can obtain tourist visas in a simplified procedure and expanded the e-visa validity period in a bid to boost tourism, the Uzbek Foreign Ministry said over the weekend.
03.06.2019